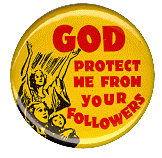 On Friday, the Chamber of Deputies of the Czech parliament voted against making Good Friday a public holiday.

That is a huge shame because we get Easter Monday off, and a four-day weekend would have been a very nice springtime bonus.

One of the main arguments against making Good Friday a public holiday was the burden on the economy – Deputy Michal Doktor (ODS) said that each public holiday means a loss of 8 to 9 billion crowns.
The story in the Prague Daily Monitor compared the number of Czech holidays to the number of holidays in some other European countries. Here is the count:
Norway – 19
Spain – 18
Czech, Denmark, Italy, Portugal, Slovakia – 13
France – 12
Netherlands – 11
UK, Poland – 10
Greece – 9
While it looks like we are doing fairly well for holidays here in the Czech Republic, it should be noted that we have no Monday holiday rule and so if a holiday falls on a weekend, we lose it.

1 and 8 May are both holidays – if one falls on a weekend, so does the other. 5 and 6 July are both holidays – if they are on Saturday and Sunday, that is another two lost at once. Last Christmas, we lost the 24th and 25th of December as they were Saturday and Sunday, which means that we also lost the 1st of January. I am fairly certain that it is not possible for us to enjoy the benefit of all 13 public holidays in the same year.