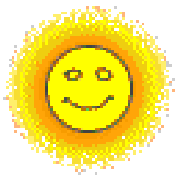 I asked my friend K if I could post an e-mail she had received from her husband, Alan, who is currently serving as a volunteer for hurricane recovery in
Biloxi, Mississippi
.
K's response:
I was hoping you'd ask! Yes, please...and thanks!
By the way, the Red Cross is not liked down there, but the Salvation Army is...however, this group is just about 50 people making a big difference immediately...
Alan is volunteering with Hands On USA. www.handsonusa.org; here is what Alan wrote:
Hi Honey,

Finally after a week I am getting round to try and journal what I have seen and experienced since coming down to Biloxi!

It's very hard for me to see so many houses and families affected by what happened here, the scope of the destruction is simply mind-boggling. We are trying to make what impact we can within Biloxi and the neighbouring cities, but there is so much that we cannot do, which I find frustrating.

What really counts each day is the people we are helping, those who are trying to help with us and the organization that is supporting our efforts, but mostly the love and support that I get from you. Because without you I simply could not be here making what impact I can.

It's strange, but within 24 hours of working you become a veteran. I laughed at this when I was told on arrival, but it really is the case.
The first day was watching (and working), the second was organizing and working, the third was leading and working. I had with me 14 other people who are all working their butts off to clear trees and debris from people's homes. They are looking to me for the next job, planning the day, packing checklists and executive decision making on the jobs - go figure!

One thing that does amaze me is how we continue to gel and function as a team through the ever changing dynamic of the group. People are joining and leaving every day and no two days are the same.

Here is a chronicle of my day:

I woke at and headed down to a breakfast that was prepared by other volunteers, who had awoken at . I had planned my day the night before, so I knew which priority A tasks to do first etc... (p.s. a priority system that I introduced).

We had a number of new people, so I ran down the day for them and made sure that they had the kit for cutting trees (hat/glasses/gloves/sunscreen). After we sourced another car and got the coolers packed and Gatorade in the igloo we set off for our first job.

This job was for Lillian, a 78 year old lady who had recently lost her husband. On my first day we had cleared her yard of a big tree, 3 feet in diameter at the base. Her neighbour had cooked us lunch as a way of thanks, then donated a dolly for moving trunk chunks, then donated $275, Lillian then also donated $100. So today's job was to clear her yard of a collapsed shed as way of thanks. She insisted on giving us another $100 donation (which we plan to spend on her and deliver her some treats).

Job done, off to number two. That was in Murrey St, part of the grid the city of Biloxi assigned to us to help co-ordinate our relief efforts (we help all over, but more so in our grids). We had five work orders to perform, so I broke up the team into three and set them at it.

I headed onto a side job with two others. This job was across town to an area very hard hit, all the houses are condemned and many are off (or NOWHERE NEAR) their foundations. Very scary and definitely very smelly, lots of dried raw sewage about the place.
Lionel was waiting for a FEMA trailer to arrive that day so he would have somewhere to live while we rebuilt his house. So we removed a rusty marquee from his driveway and towed out two flooded cars from the side of his house. We thought that his driveway might be too narrow for the trailer, after having seen them at other locations, so we did more work. We cut down a tree in the middle of his front yard and smashed up the concrete holding the fence posts and removed his front fence. No way could FEMA not deliver for this guy.

On each job, we make sure that each person we meet has water and ice and Hepatitis A and Tetanus vaccinations, there is a lot of sewage and rust around here.

We rejoined the main group and they had torn through 4 jobs and we helped them finish off the last one. One of their jobs, they had been cutting through brush and lopping off high-up limbs and while pulling on a branch, it moved and they saw the dog that was chained there, long dead, but it ripped apart. There were also rabbit cages with dead rabbits. Not pleasant at all!

We then had lunch at a centre set up to cater for all the Biloxi emergency services. Good food and a welcome break. On the way out I sat with a table of officers and let them know that Hands On support them by coming in and performing work that they would try and do on their days off. And we wanted them to be able to relax after dealing with such a catastrophe. They visibly appreciate the gesture even if they are ok. Today one of the officers gave us a job to help out on his daughter's house. That saved him from having to do it.

After lunch was my second Priority A job. A family that lived in a poorer part of town. I had worked on their house earlier in the week, gutting out the interior. The stench when the freezer, having been without power for three weeks of 90+ heat, spilled its freezer juice was something I'll never forget.

Today, the city had still not cleared the roadside debris, so I once again had the pleasure of meeting that freezer! We cleared out his back yard and it contained a large tree on his roof and two boats (not his) and much debris. We saved this man and his family so much work and he was very very grateful.

Each job has a story to tell and most people are more than willing to tell it. One man had water surge to 30 feet and settle at 25, the insurance companies are trying to tell folks here that their houses were flooded and they do not have flood insurance, but we know that the house was damaged by storm driven water and I guess it's the age old situation with insurance companies!

I will send you the picture of us sitting in one of the boats being pulled through his drive by a truck!

The last job of the day was for Larry, an 80 year old who walks with a cane. He had an 80 foot pine fall in his yard and had no hope of getting it removed - he could not afford to pay contractors to remove it. A neighbour had helped to cut and remove the limbs, but we still had a few thousand pounds of lumber in the trunk. While the crew was unloading I noticed that the city was clearing the curbside of debris, using a construction side bucket & grabber and dump truck.

I went to speak with the crew boss and explained the situation and the relief organization we are working with. He went against the city rules and brought in the machine to rip the trunk and root system and loaded it all straight into the dumpster saving us a couple hours of cutting and lifting! As we were leaving, Larry's wife came home and was so overjoyed. She had already resigned to having that tree as a part of her yard for years to come and she was close to tears that it had been taken away.

Well, I'm bushed and that was my day. A good day, but hard for a software engineer! More of the same tomorrow, and every day until I head back.

Making a difference, one yard at a time.
Love you,
Alan